A highly trained and committed core of providers dedicated to using transformational virtual delivery solutions, we span the lifecycle of healthcare delivery, taking telemedicine to its most effective and impactful outcome.
Specially trained healthcare providers using a modular examination platform can accomplish virtually all clinical services, from basic physicals, immunizations and labs tests to specialties like radiology, dermatology, obstetrics and psychiatry.
Through our partnerships with industry leaders, GlobalMed and Intelemage, DecisionPoint Health provides a fully integrated turnkey solution that is HIPAA-secure and cutting edge, the most advanced telemedicine solutions available today.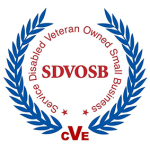 DecisionPoint Health is a Service-Disabled Veteran-Owned Small Business